Commercial Listings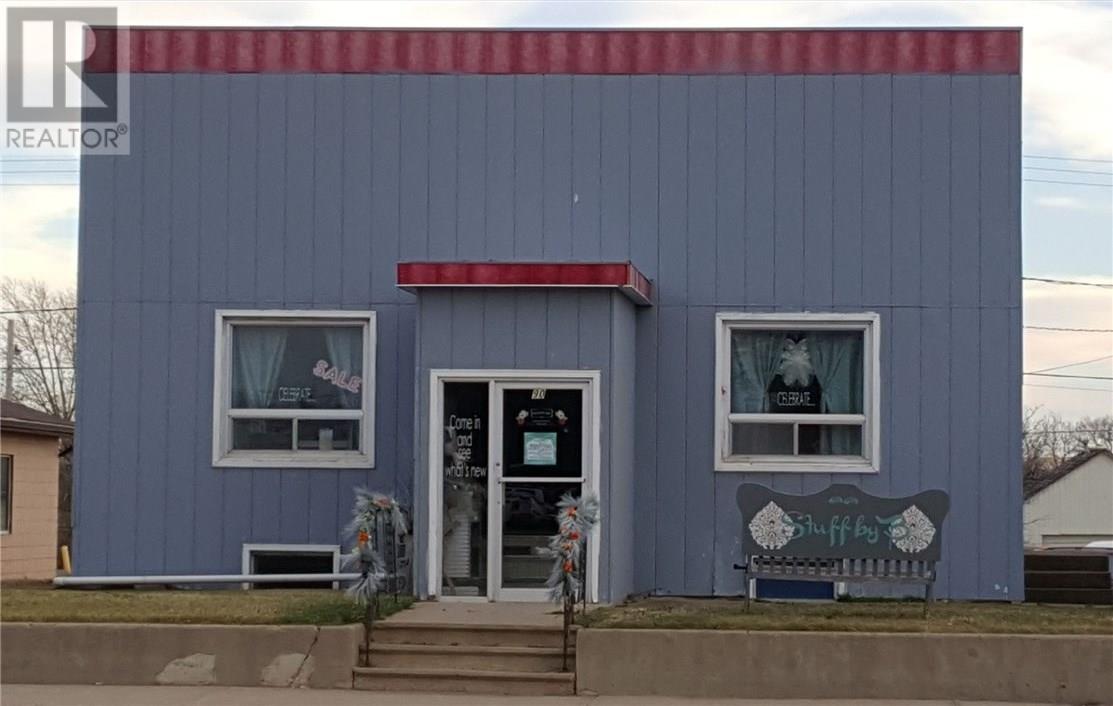 $49,000
MLS® Number: SK790269
High profile building centrally located to Shaunavon's business district, available for immediate possession. Located within the Cypress Hills Destination Area, this building would be ideal for office or retail use. It was previously used as retail gift shop and would fit nicely with a tourism focused business, vintage or antique shop. The main floor has one private office space with a good size open area for reception or utilize the entire space for retail sales. Their is also an area for staff coffee or further storage plus a 2 pc bathroom (developed 2010). The floors are refinished, stained and clear coated wood and the walls have received fresh paint last few years. There is a full basement that would add about 400 sq. ft of space for storage 300 sq. ft for mechanical. The useable basement area walls have spray foam insulation. The building is serviced by well and pressure tank system which can save on expenses. The front has a unique area with green space/grass, plus plenty of parking in the back. New metal roof summer 2019. SELLER WOULD ALSO CONSIDER NEW LEASE/RENT/VENDOR FINANCING AS AN OPTION TO A SALE . For further information or to arrange a viewing please contact the listing Agent.
$85,000
MLS® Number: SK810483
PRICED TO SELL!!!! This unique property offers many possibilities. It is located 5 min north of Maple Creek at the corner of #1 & #21 hwy., 30 min from the Cypress Hills & the AB border. There are many exciting things happening in the Maple Creek & Cypress Hills Destination Area, and this property could be utilized as a number of different types of businesses or combined residential/commercial use. The Tepee style buildings were moved to the present location and placed on basement and additions were completed. The building still requires renovations but could offer residence in the back with sales in the front or utilize the building commercially and bring in or build a new residence. This location would make a great craft tourism sales location, food related sales, confectionery, coffee bar, many agriculture possibilities, and much more. R.M. has a list of approved businesses that would qualify under existing zoning and 1 residence can be located on the property. There is power and gas to the property and an underground septic tank and cistern plus small water tank for fresh water hauling. Larger water requirement would need a larger cistern or drill a well. For further information, arrange to view this property or to MAKE AN OFFER… contact the listing Agent or Brokerage.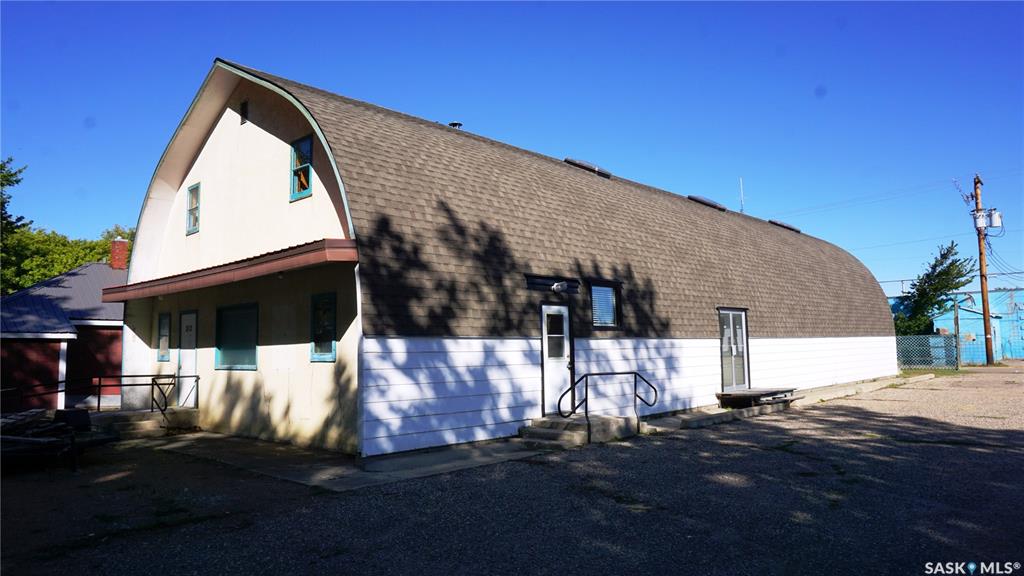 $99,900
MLS® Number: SK811449
Priced to sell, this property is a unique opportunity; located close to the downtown core area of Maple Creek. This property could be retail with a grocery – butcher shop- market (something needed in Maple Creek), office, warehouse, or other business opportunity. The property could also be utilized as a combination property with a living space at one end and business on the other. Originally this building was constructed as an Odd Fellows Hall. There is a kitchen with plenty of cabinets and space for fridge and stove. The room behind the kitchen has door to the street which is wheelchair accessible. Moving into the larger area there is a room with 8 ft ceiling and large double doors that open to the Legion public parking. The large open space (Great Room) has high ceilings which could be opened to the full arch of the building allowing for light from the sky lights. There is a stage area with wall at the far end that could be utilized or removed and exit doors on either side. There are 2 – 2 pc bathrooms and 1 – 3 pc bath on this main floor. The second floor has two rooms for bedroom potential if the building was utilized as mixed residential/commercial or great office or storage. There is also the large open space that could be converted to a full living space. The second floor also consists of a storage section (loft) which is above a low-load suspended ceiling which could be further supported to provide a full second floor or opened up to an exceptionally high open ceiling great room with skylights for natural light. New shingles 2015. Presently the zoning reports institutional/residential and is taxed as residential. Buyer responsible to confirm zoning to conform with intended use. Owner would consider long term lease. Contact the listing Agent(s) or Brokerage to discuss the community needs potential for this property, further information on this unique property or to arrange a viewing of this or any other listed property.