About Us
Betty Abbott
Broker/Owner
#1-115 Maple Street
Maple Creek, Saskatchewan.
info@abbottrealty.ca
Office: 306-662-3333
Cell: 306-662-8893
Fax: 306-662-2274
Born and raised in Maple Creek, I believe that Maple Creek and the southwest is one of the best places to live. I have had the pleasure of helping buyers and sellers meet their needs since 2004. I believe in being honest in providing you with the information you need to make your decision to buy or sell. I have personal knowledge of the real estate market, the community and residents. This gives me the "home town advantage". Give me a call today and let me work for you.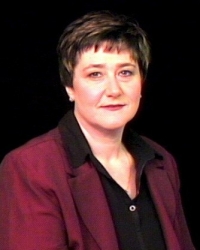 Kelsey Huery
Realtor / Associate Broker
#1-115 Maple Street
Maple Creek, Saskatchewan.
kelsey.abbottrealty@sasktel.net
Office: 306-662-3333
Cell: 306-671-7788
Fax: 306-662-2274
I was born and raised in Maple Creek, and have chosen to now raise my children here. I have been a licenced Realtor since 2012, and have loved bringing new faces into our community as well has helping current residents find new homes to match their growing needs. I am fully licenced with Residential, Farm, as well as Commercial. Give me a call today and let me find the perfect home for you!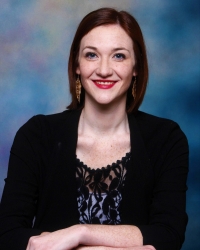 THE BENEFITS OF USING A PROFESSIONAL REALTOR(R)
You'll experience a wide variety of benefits when you hire a real estate professional. Successfully selling a property is a complicated exercise, and REALTORS(R) have the experience, resources and contacts to complete your sale quickly and smoothly. A REALTOR(R) will allow you to tap into a highly productive and extensive industry network, such as a Multiple Listing Service or other industry marketing system.
PRICING
A REALTOR(R) will provide information to help you set the selling price of your property at a level that accurately reflects its value in current market conditions and will not cost you missed opportunities. When setting a price for your property, the listing level must strike a balance between the seller's need to achieve the best-possible return and the buyer's need to get good value. With many years of experience, a professional Real Estate Agent can help you set a price that will accomplish both objectives.
NEGOTIATING
When negotiating a purchase, most buyers prefer to deal with a middleperson who is objective, unemotional and professional. Buyers will often feel more comfortable with a REALTOR than with the owner when they want to raise issues that need resolving before making an offer.
MONITORING, RENOGOTIATING, CLOSING, OR SETTLING
A REALTOR will guide you through the minefield of potential problems associated with the appraisal, inspection and financing process, including the often complicated escrow instructions. In addition, your agent can meet and instruct any specialists or trades-people who may be required for repairs or other issues that need to be completed before closing.
STEPS TO A POSITIVE SHOWING
FIRST IMPRESSIONS
How your property appears from the outside is important. To make a good first impression on a buyer, a clean driveway, a freshly mown lawn or a trimmed hedge will work wonders.
CLEANLINESS COUNTS
Once inside your property, one of the key factors that influence its appeal to a buyer is cleanliness. Most important is front hallway, the kitchen and the bathrooms. Do a room-by-room cleaning, and don't forget any out-of-sight areas because that's often where a discriminating buyer will look first.
LESS IS MORE
Clutter makes a poor impression. In closets, cabinets, kitchen countertops and other storage areas like basements, remove anything not needed for daily housekeeping. To make each room in your property look larger, get rid of or donate unnecessary furniture.
Walk through your property and think: "Less is more"
REPAIRS
Make sure everything is in good working order. Dripping faucets, squeaky steps and loose doorknobs can easily create a bad impression and reduce the value of your property. A few hours spent on repairs, whether by you or a tradesman can pay big dividends when an offer is made.
SCHEDULING THE SHOWING
Co-ordination is the key. Before showing or previewing your property, all sales associates from our firm or a co-operating broker will contact you to schedule an appointment. You will then be notified of the timing, and, if it's acceptable, the appointment will be confirmed. If you can't be reached, the showing will proceed on the understanding that you wouldn't want to miss any chances for interested buyers to view your property. Ordinarily, you'll get plenty of notice about an appointment request. Some buyers however may ask to see your property as soon as possible. In such cases, a showing could take place within an hour or so. If a buyer requests a change to the timing of a scheduled showing, you will be given as much notice as possible.
THE SHOWING
If you're not on hand during a showing, the sales associate will have a key available. The fewer people around during a showing, the better. Think of this as your opportunity to get out, relax, possibly get some fresh air with your pet, or go out for coffee. It's also a good rule to let the buyer roam freely and discuss the property with the sales associate without interruption. A properly briefed sales associate will know the buyer's needs and will be able to point out the features that meet the requirements.